Sell Your Industrial Electrical Equipment in Tampa with SES
Sell Your Electrical Equipment in Tampa
For the past two decades, SES has been Tampa's primary electronics buyer. Purchase practically any sort of excess power new, utilized, working or non-working. Because of this commitment, it is a great option for customers who want to sell more of what they already have or make more money. In addition, our knowledgeable staff will provide you with the information you require to make educated choices regarding your electrical requirements.
SES is prepared to acquire a wide range of electrical equipment, including motors, generators, transformers, and switchgear, as a Tampa-based leading supplier of electrical equipment. SES takes great care when evaluating and purchasing products because we want to provide our clients with the best possible service. Before making a purchase, please check that all equipment is in good working order. Make sure it works and that all safety checks have been done. You can send a picture of your equipment via SMS or WhatsApp to: 951-858-8315
Want to ask something? Please send an email at: sales@sellelectricalsurplus.com
Selling electrical equipment by means of SES can really be loads of tomfoolery. The value of your sprockets will be accurately and meticulously assessed by a professional fitter. Letters are essential for quick completion because they are brief. SES offers you the opportunity to concentrate on various aspects of your business after taking advantage of our commission structure.
Client consistency is the only thing SES needs. Because they know how important it is to keep an eye on the positive impression that customer engagement makes, they focus on providing excellent customer care and retaining customers. When making purchases or selecting a partnership plan, you always have the option of consulting reputable and dependable sources.
Sell Surplus Equipment NOW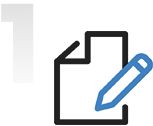 Talk to our expert
As soon as you call us, we'll get back to you within 24 hours with a quote.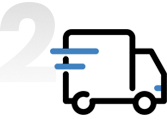 We take care of all shipping & transportation
Get rid of that surplus that's sitting around in your shop. Call us and sell electrical surplus today.

Get the most cash offer
for your product
We are now buying and selling new & used electrical products
SES, with its headquarters in Tampa, Florida, is a reputable and knowledgeable buyer of standard electrical products. They have a lot of experience selling electrical products, are very focused on providing customers with high-quality products, and they make it hard to buy electronics.