Sell Your Industrial Electrical Equipment in Las Cruces with SES
Sell Your Electrical Equipment in Las Cruces
By offering exceptional services in electronics sector of Las Cruces, SES has helped numerous clients monetize their excess inventory and maintain trust for over two decades. We provide a comprehensive range of surplus solutions, enabling you to capitalize on new opportunities, eliminate unwanted components, and optimize the utilization of essential apparatus. Our extensive inventory includes cutting-edge circuit breakers, data center equipment, diesel generators, and switchgears or transformers, all supported by our commitment to secure transactions.
As a trusted and reputable buyer of various electrical items in Las Cruces, NM, SES stands out through the implementation of innovative approaches, competitive pricing schemes, and superior customer care. Adapting to the dynamic growth of electrical businesses and corporate liquidations, we consistently deliver remarkable results. SES aims to surpass clients' expectations by supplying top-quality products, services, and essential electrical components tailored to specific industry needs, solidifying our position as a reliable partner for our customers. If you're looking to sell your equipment, you may text pictures or WhatsApp them at: 951-858-8315
For questions of queries, email at: sales@sellelectricalsurplus.com
Trust SES to streamline your electrical surplus sales process, even when faced with difficulties in obtaining reasonable prices. Our team of experienced professionals possesses the necessary expertise to assess your assets and offer fair, transparent valuations. We prioritize building and nurturing strong relationships, allowing our clients to focus on other aspects of their projects while quickly accessing funds. Moreover, our exceptional and knowledgeable team is always on standby to address any questions or concerns.
At SES, our dedication to providing first-rate customer service is unwavering. Our devoted team consistently goes above and beyond, treating each customer with the utmost respect and skill. Their proficiency and enthusiasm enable them to actively participate in discussions related to decision-making and industry matters. Furthermore, SES acquires state-of-the-art and authentic electrical surplus to cater to the diverse needs of various business sectors.
Sell Surplus Equipment NOW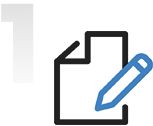 Talk to our expert
As soon as you call us, we'll get back to you within 24 hours with a quote.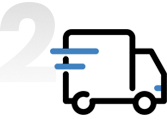 We take care of all shipping & transportation
Get rid of that surplus that's sitting around in your shop. Call us and sell electrical surplus today.

Get the most cash offer
for your product
We are now buying and selling new & used electrical products
SES is an exclusive reach for doing payment transactions of your electrical surplus in Las Cruces due to its established reputation for excellence and trustworthiness. Our superior customer service distinguishes us from our competitors and gives us a competitive edge. In order to cultivate competent professionals, our strategy involves analyzing current successes and advocating for the revival of outmoded technologies.