Sell Your Industrial Electrical Equipment in San Bernardino with SES
Sell Your Electrical Equipment in San Bernardino
SES, with over two decades of experience, has emerged as a notable supplier of industrial electrical equipment in San Bernardino. Their dedication to presenting competitive pricing on a broad array of products, originating from esteemed manufacturers and integrating modern technology, designates them as the ultimate collaborator for enhancing or disposing of current parts. Furthermore, their adept team offers perceptive advice, assisting clients in making judicious choices concerning their electrical demands.
As a respected supplier of industrial electrical equipment in San Bernardino, CA, SES boasts more than two decades of experience in the field. Their focus on competitive pricing, cutting-edge technology, and unrivaled customer service sets them apart. They maintain an expansive inventory of products from leading manufacturers, giving customers access to the latest advancements. SES ensures the quality of each product through meticulous testing and inspection, making them an excellent choice for component upgrades or replacements. They also offer liquidation services for surplus electrical equipment, including transformers, switchgear, motors, and generators. To receive a quote, text or WhatsApp images directly to: 951-858-8315
Ask your question, by contacting us on email: sales@sellelectricalsurplus.com
When you enlist SES for your electrical equipment sales, you'll benefit from their expert and seasoned team. Together, they will carefully assess each item's value and propose a competitive price – all achieved efficiently! SES is focused on making the trading process smooth, allowing you to quickly receive payment for your items and invest more time in other business interests. With SES's unwavering commitment to supporting sellers like you, you can now direct your attention to other areas of your business that could promote success.
Sell Surplus Equipment NOW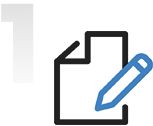 Talk to our expert
As soon as you call us, we'll get back to you within 24 hours with a quote.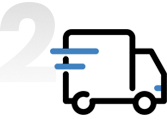 We take care of all shipping & transportation
Get rid of that surplus that's sitting around in your shop. Call us and sell electrical surplus today.

Get the most cash offer
for your product
We are now buying and selling new & used electrical products
At SES, customer contentment and maintaining strong connections are vital components of our triumphs. Our committed team of professionals is available around the clock to address any inquiries or offer insight into purchasing, delivering unparalleled service and backing. We invest in nurturing lasting relationships with clients by consistently providing remarkable experiences that foster an enduring positive perception of SES. As a leading provider of high-quality electrical equipment, we pride ourselves on offering competitive pricing, cutting-edge technology, and a diverse selection of products from top manufacturers. Our rigorous quality assurance process ensures that all items are thoroughly inspected and tested before being sold, guaranteeing reliability and performance for our customers. In addition to supplying the best in electrical equipment, we also offer liquidation services for surplus items, streamlining the disposal process for our clients. By choosing SES as your trusted partner, you can rest assured that your needs will be met with the utmost professionalism and dedication to excellence. Experience the difference that SES can make in your electrical equipment journey today.
If you're in the market for electrical supplies in San Bernardino, SES is your go-to provider. Their impressive industry expertise and proven success make them a leading choice for excellent customer service – don't miss out on this opportunity! By teaming up with SES, you'll access outstanding services and superior products that genuinely fulfill their assurances. With a steadfast dedication to client satisfaction, it's time to enjoy the best that SES has to offer.