Sell Your Industrial Electrical Equipment in Idaho Falls with SES
Sell Your Electrical Equipment in Idaho Falls
As Idaho Falls foremost supplier of industrial electrical equipment for more than 20 years, SES prides itself on its dedication to customer satisfaction. You can depend on us for high-quality products and unwavering services. If you need to update your existing equipment or eliminate surplus items, SES can supply the necessary recommendations and assistance. Our extensive variety of industrial electrical equipment, such as circuit breakers, switches, and transformers, accommodates the demands of businesses and industries of any scale.
With over 20 years of experience, SES has become a reliable and respected provider of industrial electrical equipment in Idaho Falls, ID. Their reasonable prices, advanced technologies, and top-notch customer service have contributed to their stellar reputation within the industry. SES's extensive selection of products, ranging from leading manufacturers to out-of-production items, ensures they can accommodate any project. They not only supply the best quality products but also help with the liquidation of surplus electrical equipment. Customers can trust SES to deliver the optimal product, service, and value for their industrial electrical needs, as they consistently strive for superior customer satisfaction. To get a quote, text or WhatsApp images directly to: 951-858-8315
To ask any questions or queries? Please send an email at: sales@sellelectricalsurplus.com
Deciding to sell your electrical equipment to SES ensures a pleasant and stress-free transaction. Our specialists have the industry knowledge required to accurately assess the value of your items, presenting you with competitive and equitable offers. We work tirelessly to make the entire process as efficient as possible, enabling you to secure funds quickly and attend to other areas of your business. Additionally, our friendly and attentive staff are always on standby to help with any queries or concerns you may encounter.
Ensuring a positive customer experience is the top priority at SES. Their devoted team strives to treat each individual with the utmost respect and consideration. Customers can benefit from the staff's knowledge and proficiency, as they provide answers to any questions regarding the sales process or equipment acquired. Furthermore, SES is committed to offering only top-quality products designed for years of reliable performance.
Sell Surplus Equipment NOW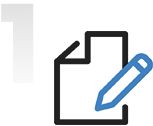 Talk to our expert
As soon as you call us, we'll get back to you within 24 hours with a quote.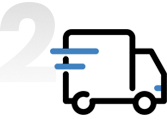 We take care of all shipping & transportation
Get rid of that surplus that's sitting around in your shop. Call us and sell electrical surplus today.

Get the most cash offer
for your product
We are now buying and selling new & used electrical products
If you're looking to sell your industrial electrical equipment, SES is the ideal partner. As an established and reliable Idaho Falls-based company, SES has built a reputation for delivering superior customer satisfaction through years of expertise and proficiency in providing comprehensive purchasing services. These services make acquiring and managing inventory a breeze, whether it's supplying new items, offloading surplus goods, or recycling used equipment.