Sell Your Industrial Electrical Equipment in Lansing with SES
Sell Your Electrical Equipment in Lansing
SES has provided Lansing with reliable, cost-effective electrical equipment purchases for more than 20 years. SES is the go-to for all industry power buying needs; whether overhauling existing equipment or selling excess and used hardware, our broad industry experience ensures that you get the right arrangement!
With a large selection of transformers, switchgear, engines, generators, and other such essential items, SES is a major purchaser and supplier of electrical hardware in Lansing, Michigan. They go to great lengths to ensure that all security checks are completed and the hardware they purchase is in excellent working condition. They make use of the most recent technologies and industry standards to make sure their customers only receive safe and reliable products. They further demonstrate SES' commitment to customer loyalty by providing their clients with specialized assistance at no additional cost. You can count on SES to meet all of your electrical needs in general thanks to their excellent equipment and outstanding customer service. If you're looking to sell your equipment, you may text pictures or WhatsApp them at: 951-858-8315
For questions of queries, email at: sales@sellelectricalsurplus.com
Selling your electronics to SES is easy with the help of knowledgeable and qualified associates. With their help, you can accurately assess the value and easily get serious money offers. Plus, our streamlined process means all the office work takes just a few minutes, giving you more time to focus on other areas of your business. At SES, we strive to provide you with excellent support while ensuring that everything runs smoothly.
At the SES, clients typically start the conversation. They are committed to giving you the best customer service experience possible, from promptly responding to all of your inquiries about their products to assisting you throughout the purchasing process. High-level assistance in loving this is typically crucial, especially without covering broad and solid areas to work with SES clients.
Sell Surplus Equipment NOW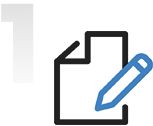 Talk to our expert
As soon as you call us, we'll get back to you within 24 hours with a quote.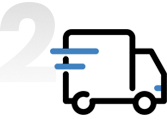 We take care of all shipping & transportation
Get rid of that surplus that's sitting around in your shop. Call us and sell electrical surplus today.

Get the most cash offer
for your product
We are now buying and selling new & used electrical products
SES is the best option if you're looking to trade electric equipment in Lansing because of their skilled team and unwavering commitment to customer service. They are the go-to for all your purchasing needs thanks to their unmatched understanding of electrical hardware requirements. Don't just watch; get in touch with them right away to start enjoying five-star accommodations!