Sell Your Industrial Electrical Equipment in Islip with SES
Sell Your Electrical Equipment in Islip
SES has been a frontrunner in the Islip electronics market for over two decades, supporting customers in monetizing their surplus while building trust. Our comprehensive surplus solutions give clients fresh opportunities to profit from excess equipment, discard unneeded components, and optimize the effectiveness of key devices. Our wide-ranging inventory boasts the latest in circuit breakers, data center equipment, diesel generators, and switchgears or transformers, all underpinned by our pledge to secure transactions.
SES successfully tackles a variety of challenges as a steadfast and reputable buyer of various electrical supplies in Islip, New York. They do this by utilizing innovative strategies, appealing pricing schemes, and outstanding customer relations. We produce outstanding outcomes that are tailored to meet the specific requirements of our clients' industries by adapting to the changing dynamics of corporate liquidations and electrical businesses. SES consolidates its position as a customer-recommended option by providing superior services, products, and essential electrical components. If you're looking to sell your equipment, you may text pictures or WhatsApp them at: 951-858-8315
For questions of queries, email at: sales@sellelectricalsurplus.com
Embrace SES as your partner for smooth transactions when selling your electrical surplus, even in challenging situations where fair pricing seems elusive. Our expert team has the requisite knowledge and experience to evaluate your assets and offer fair, transparent pricing. We focus on cultivating long-lasting relationships, empowering clients to concentrate on other facets of their projects while promptly accessing cash. Additionally, our exceptional and knowledgeable team is always on standby to address any questions or concerns.
SES major goal is to convey great client care. By working with each client with the utmost kindness, impressive skill, and capability, our dedicated team consistently goes above and beyond expectations. They are able to effectively participate in discussions about decision-making and industry relations thanks to their energy and ability. In addition, in the highly competitive business environment of today, SES procures cutting-edge and original electrical excess to meet the requirements of numerous businesses.
Sell Surplus Equipment NOW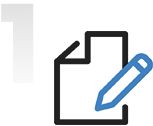 Talk to our expert
As soon as you call us, we'll get back to you within 24 hours with a quote.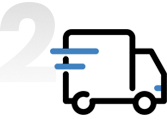 We take care of all shipping & transportation
Get rid of that surplus that's sitting around in your shop. Call us and sell electrical surplus today.

Get the most cash offer
for your product
We are now buying and selling new & used electrical products
With a heavenly standing as a legit purchaser and dealer, SES has turned into the superb decision for exchanges in Islip, NY. We set ourselves apart from the competition with our unparalleled customer service. In order to build a competent and highly skilled professional team, we constantly evaluate our accomplishments and advocate for the modernization of outdated technologies.