Sell Your Industrial Electrical Equipment in Biloxi with SES
Sell Your Electrical Equipment in Biloxi
As a top-tier buyer of various electronics in Biloxi for over two decades, SES is committed to aiding you in selling your electronics while safeguarding customer trust. SES offers a wide range of electronic surplus solutions, allowing you to push boundaries, remove unneeded components, or update the equipment you rely on heavily. Our extensive inventory comprises advanced electronic components, such as data centers and high-tech gadgets.
Over the years, SES has carved a strong reputation as a leading and esteemed buyer of diverse electrical equipment in Biloxi, MS, owing to their inventive strategies, appealing pricing, and extraordinary customer support. With their impressive assortment of rare and discontinued gadgets, SES can manage numerous challenges. They keep abreast with rapidly advancing electrical initiatives and business liquidations while producing remarkable results. SES is dedicated to addressing customer needs at all levels, ensuring clients can rely on them for premium products, services, and essential electrical components customized to their unique industries. If you're looking to sell your equipment, you may text pictures or WhatsApp them at: 951-858-8315
For questions of queries, email at: sales@sellelectricalsurplus.com
For a smooth transaction when selling your electronics in challenging situations, look to SES. Our skilled professionals have the industry acumen to assess your items and offer transparent, fair pricing. We concentrate on fostering relationships, enabling you to focus on other aspects of your project and receive payment swiftly. Furthermore, our exceptional and knowledgeable team is always available to handle any new questions you may have.
Top-rated customer service is a fundamental strength of SES. The proficient team consistently goes the extra mile and treats each customer with respect. Their enthusiasm and knowledge allow them to provide well-informed answers to discussions regarding decision-making or industry partnerships. Additionally, SES sources advanced and sophisticated electrical surplus for various business sectors.
Sell Surplus Equipment NOW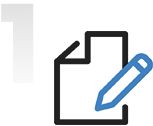 Talk to our expert
As soon as you call us, we'll get back to you within 24 hours with a quote.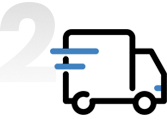 We take care of all shipping & transportation
Get rid of that surplus that's sitting around in your shop. Call us and sell electrical surplus today.

Get the most cash offer
for your product
We are now buying and selling new & used electrical products
As a commendable seller and buyer in Biloxi, SES is the ideal option for selling electrical products of any type or condition. Their precious customer service sets them apart. By analyzing current performance and supporting the recycling of outdated technology, they contribute to the growth of knowledgeable professionals.