Sell Your Industrial Electrical Equipment in Irvine with SES
Sell Your Electrical Equipment in Irvine
With over two decades of success, SES stands as a distinguished buyer of industrial electrical equipment in Irvine. Their commitment to delivering competitive rates on a vast selection of products, obtained from top-tier manufacturers and equipped with advanced technology, makes them an excellent collaborator for upgrading or liquidating existing parts. Moreover, their proficient team offers astute guidance, enabling clients to make educated choices about their electrical necessities.
SES, a distinguished supplier of industrial electrical equipment in Irvine, CA, has over 20 years of experience and expertise. Their dedication to offering competitive prices, utilizing state-of-the-art technology, and providing exceptional customer service sets them apart in the industry. By featuring a diverse selection of products from top manufacturers, they grant customers access to the newest innovations. SES guarantees product quality through stringent inspection and testing procedures, making them a prime choice for upgrading or replacing components. Furthermore, they provide liquidation services for excess electrical equipment, such as transformers, switchgear, motors, and generators. To obtain a quote, text or WhatsApp images directly to: 951-858-8315
Ask your queries, by contacting on email: sales@sellelectricalsurplus.com
Collaborating with SES for your electrical equipment sales grants you access to their skilled and seasoned staff. In tandem, they will appraise each item's value and offer a reasonable price – all carried out swiftly! SES is determined to make the trading process straightforward, facilitating prompt payment for your items and enabling more concentration on other business objectives. With SES's unwavering support for sellers like you, you can now give more focus to other dimensions of your business that could lead to success.
At SES, we recognize the significance of client satisfaction and enduring relationships as the foundations of our accomplishments. Our team of committed professionals is constantly available to help with any inquiries or details about purchasing, delivering unparalleled service and support around the clock. We concentrate on establishing long-term connections with clients, consistently providing extraordinary experiences that foster a lasting, positive association with SES. As we navigate the evolving world of electrical equipment sales, our dedication to offering competitive pricing and innovative solutions remains unwavering. Trust in our industry expertise, and rest assured that SES remains committed to meeting your unique needs while prioritizing the highest standards of quality and reliability in every transaction.
Sell Surplus Equipment NOW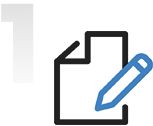 Talk to our expert
As soon as you call us, we'll get back to you within 24 hours with a quote.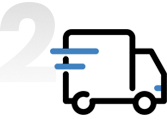 We take care of all shipping & transportation
Get rid of that surplus that's sitting around in your shop. Call us and sell electrical surplus today.

Get the most cash offer
for your product
We are now buying and selling new & used electrical products
In search of reliable electrical supplies in Irvine? SES is your ideal choice. Their impressive industry expertise and consistent accomplishments make them a pioneering option for first-rate customer service – grab this opportunity now! Partnering with SES grants you access to extraordinary services and premium products that truly exceed expectations. With a solid commitment to customer satisfaction, it's time to experience the best SES has to offer.