Sell Your Industrial Electrical Equipment in Oxnard with SES
Sell Your Electrical Equipment in Oxnard
SES, an esteemed firm in Oxnard, is renowned for buying industrial electrical equipment. With two decades of industry experience, they've built a reputation for providing fair and competitive pricing across a wide range of equipment. If you're contemplating upgrading or offloading surplus or used items, SES is the ultimate choice for satisfying your diverse electrical equipment needs.
As a top-notch buyer of electrical equipment in Oxnard, SES excels in procuring a wide array of electrical devices, encompassing transformers, switchgear, motors, generators, and more. SES is dedicated to offering top-quality service to its clients by closely scrutinizing and implementing the purchasing process. They ensure that all equipment is in excellent working condition and that comprehensive safety examinations are undertaken before sealing any deal. If you're looking to sell your equipment, you can text photos or send them via WhatsApp to: 951-858-8315
For any inquiries, feel free to send an email to: sales@sellelectricalsurplus.com
When you decide to sell your electrical equipment to SES, you can expect a frictionless process. Their adept and experienced team will assist in assessing your equipment's worth, providing a just and competitive offer. The procedure is swift and effective, ensuring you receive payment rapidly. SES is dedicated to making the selling process easy, allowing you to focus on other facets of your business.
Client satisfaction is paramount at SES, as they recognize the importance of cultivating enduring customer relationships. They are committed to delivering outstanding customer service and assistance. The company's well-informed and approachable staff members are always ready to help with questions about the selling process or the equipment they purchase.
Sell Surplus Equipment NOW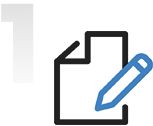 Talk to our expert
As soon as you call us, we'll get back to you within 24 hours with a quote.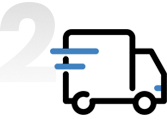 We take care of all shipping & transportation
Get rid of that surplus that's sitting around in your shop. Call us and sell electrical surplus today.

Get the most cash offer
for your product
We are now buying and selling new & used electrical products
A reliable and trustworthy firm in Oxnard, SES specializes in purchasing industrial electrical equipment. With their vast experience and commitment to customer satisfaction, SES is the ideal choice for anyone looking to sell electrical apparatus. Whether upgrading current equipment or selling surplus or used items, contact SES for exceptional electrical equipment procurement services.