Sell Your Industrial Electrical Equipment in Louisville with SES
Sell Your Electrical Equipment in Louisville
SES in Louisville is the top buyer for nearly every kind of electrical supplies and boasts over twenty years of experience. You can depend on us to assist you in selling your electronic accessories, as we are devoted to maintaining customer trust. SES will provide you with every conceivable electronic surplus you may need, going far beyond what most others believe is possible, whether to eliminate unnecessary items or upgrade the equipment you regularly use. Our extensive collection of innovative electrical components includes server farms and cutting-edge equipment.
SES has gained a solid reputation as a prominent and well-recognized purchaser of a vast array of electrical equipment in Louisville. This reputation stems from their inventive approaches, competitive pricing, and excellent customer service over the past 20 years. SES can handle various challenges thanks to their vast collection of unique and outdated equipment. They keep up with rapidly changing electrical projects and company liquidations while offering top-notch solutions. SES strives to meet customer needs at every step, ensuring clients can rely on them to deliver outstanding products, services, and required electrical components tailored to their specific areas. Send a text or images via WhatsApp directly to: 951-858-8315
To ask any questions or queries? Please send an email at: sales@sellelectricalsurplus.com
If you choose to sell your electrical equipment to SES, a successful transaction is assured, even in challenging situations. Our highly experienced professionals possess the industry expertise to assess your items and guide you to transparent, fair prices. We work to foster our relationship, enabling you to focus on other aspects of your project and receive payment as soon as possible. Additionally, our exceptional and skilled team is always available to address any new inquiries you may have.
One of SES's most valuable assets is its extraordinary customer service. The professional team goes above and beyond in treating each customer with respect. The staff's enthusiasm and knowledge can produce insightful responses to any decision-making or industry-related discussions. Furthermore, SES purchases innovative and complex current electrical surplus and more, catering to a wide range of business sectors.
Sell Surplus Equipment NOW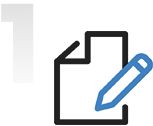 Talk to our expert
As soon as you call us, we'll get back to you within 24 hours with a quote.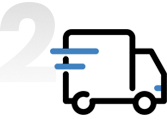 We take care of all shipping & transportation
Get rid of that surplus that's sitting around in your shop. Call us and sell electrical surplus today.

Get the most cash offer
for your product
We are now buying and selling new & used electrical products
Regardless of the type of electrical item, be it current or otherwise, SES is the ideal place to sell your electrical products, no matter their condition. They have established a strong presence, particularly in demonstrating exceptional customer care, as they are recognized as a preferred and proven seller and buyer in Louisville. They encourage inventory acquisitions and expand the number of skilled specialists by evaluating current outcomes and facilitating the recycling of outdated technology.