Sell Your Industrial Electrical Equipment in Chula Vista with SES
Sell Your Electrical Equipment in Chula Vista
As a respected provider of industrial electrical equipment in Chula Vista for more than two decades, SES is committed to offering competitive pricing on an array of products from top manufacturers, complete with advanced technology. This dedication makes them an ideal partner for clients looking to upgrade or liquidate existing parts. Moreover, their seasoned team delivers insightful advice, empowering customers to make well-informed decisions about their electrical requirements.
For more than two decades, SES has been a trusted provider of industrial electrical equipment in Chula Vista, CA. Their unwavering commitment to competitive pricing, advanced technology, and world-class customer service sets them apart from the competition. They offer a comprehensive selection of products from top-tier manufacturers, keeping customers informed of the latest industry advancements. SES rigorously inspects and tests each product to ensure quality, making them an outstanding choice for upgrading or replacing components. They also specialize in liquidating surplus electrical equipment, such as transformers, switchgear, motors, and generators. To receive a quote, text or WhatsApp images directly to: 951-858-8315
Ask your question, by contacting us on email: sales@sellelectricalsurplus.com
Joining forces with SES for your electrical equipment sales ensures you'll be supported by their proficient and well-versed staff. Collaboratively, they will evaluate each item's value and extend a fair price – all completed in a time-efficient manner! SES is committed to making the trading process seamless, helping you receive rapid payment for your items and redirect more effort towards other business goals. With SES's unwavering aid for sellers like you, you can now prioritize other segments of your business that could enhance success.
At SES, we understand that customer satisfaction and long-term relationships are essential for success. Our team of dedicated professionals is always available to answer questions or provide information about purchasing, offering exceptional service around the clock. We focus on building strong connections with clients by providing outstanding experiences that create a lasting positive bond with SES. As technology advances in electrical equipment sales, our commitment to superior client care remains steadfast, our commitment to providing competitive prices and revolutionary solutions never wavers. Rely on our expertise in the industry, knowing that SES is devoted to meeting your distinct needs while ensuring the utmost standards of quality and dependability with each transaction.
Sell Surplus Equipment NOW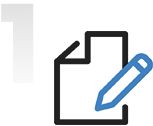 Talk to our expert
As soon as you call us, we'll get back to you within 24 hours with a quote.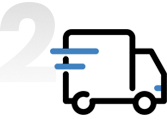 We take care of all shipping & transportation
Get rid of that surplus that's sitting around in your shop. Call us and sell electrical surplus today.

Get the most cash offer
for your product
We are now buying and selling new & used electrical products
When you need reliable electrical supplies in Chula Vista, SES has you covered. Their broad industry experience and established success make them a trailblazing choice for top-tier customer service – seize this opportunity today! By working with SES, you'll receive unmatched services and high-quality products that truly deliver on their commitments. As they prioritize client satisfaction, now is the perfect moment to explore everything SES can provide.