Sell Electrical Equipment in West Virginia with Ease
Sell Electrical Equipment in West Virginia
If you're looking to sell electrical equipment in West Virginia, SES is the right choice for you. Our team of experts has been in the business for many years, and we know how to make the selling process easy and hassle-free for you.
At SES, we understand that to sell your electrical equipment in West Virginia can be a daunting task. That's why we take care of all the logistics, from evaluating your equipment's condition to handling pickup and transportation. We strive to provide you with the best value for your surplus equipment, so you can get the most out of your investment.
We buy all types of industrial electrical equipment, whether it is used or new, working or not. Our team specializes in purchasing a wide range of equipment, including transformers, switchgear, motors, generators, and more. We understand that every piece of equipment is unique, and we evaluate each item to ensure that you get the best possible value for it.
We value our customers, and we're committed to providing excellent customer service. Our knowledgeable and friendly staff is always available to answer any questions you may have about the selling process or the equipment we purchase. We strive to make the process as easy and hassle-free as possible for you.
Sell Surplus Equipment NOW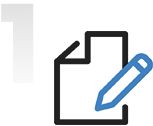 Talk to our expert
As soon as you call us, we'll get back to you within 24 hours with a quote.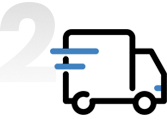 We take care of all shipping & transportation
Get rid of that surplus that's sitting around in your shop. Call us and sell electrical surplus today.

Get the most cash offer
for your product
We are now buying and selling new & used electrical products
Submitting your equipment information is easy. You can fill out our online form, and one of our representatives will contact you shortly to provide you with a quote. Or, you can call us directly at 951-858-8315, and our team will be happy to assist you with your equipment selling needs.
When you choose SES, you can be confident that you're working with a reputable and reliable company. Our years of experience and commitment to providing excellent customer service make us the right choice for selling your electrical equipment in West Virginia.