Get a Competitive Offer for Your Electrical Equipment in Tucson by Selling to SES
Sell Your Electrical Equipment in Tucson
SES is a reputable and experienced provider of industrial electrical equipment in Tucson. With over two decades of industry experience, the company has established a reputation for providing competitive and transparent pricing for all types of electrical equipment needs. Whether you're looking to upgrade your existing equipment or sell used or surplus equipment, SES offers a reliable and trustworthy solution to meet your unique requirements.
As a leading provider of electrical equipment in Tucson, SES has the expertise to acquire a wide range of equipment, such as transformers, switchgear, motors, generators, and more. The company's unwavering commitment to customer service sets them apart from others in the industry. They understand the importance of ensuring that all equipment is in optimal working condition and that all necessary safety checks are performed before any purchase is made. With SES, you can expect a smooth and efficient evaluation and purchasing process to meet all of your electrical equipment needs. If you want to sell your products you can send photos via SMS or even WhatsApp to: 951-858-8315 
To ask any questions, send an email at: sales@sellelectricalsurplus.com
SES ensures that the selling process of your electrical equipment is a seamless and effortless experience. Our team of experts will closely evaluate your equipment and provide a fair and competitive offer. We place a high priority on efficiency and ensure a fast and smooth selling process, enabling you to receive cash quickly. Our dedication to simplifying the selling process guarantees that you can focus on other important aspects of your business while we take care of the rest.
Recent or old, working or non-working
SES places great importance on delivering exceptional customer satisfaction. The company prioritizes cultivating lasting relationships with clients and is dedicated to providing top-tier customer support and service. Their friendly and knowledgeable staff are readily available to answer any questions regarding the selling process or equipment purchases.
Sell Surplus Equipment NOW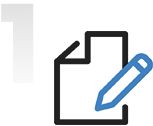 Talk to our expert
As soon as you call us, we'll get back to you within 24 hours with a quote.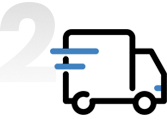 We take care of all shipping & transportation
Get rid of that surplus that's sitting around in your shop. Call us and sell electrical surplus today.

Get the most cash offer
for your product
We are now buying and selling new & used electrical products
SES is a highly regarded and dependable organization that specializes in the procurement of industrial electrical equipment in Tuscon. With their extensive years of experience and steadfast commitment to customer satisfaction, SES is the ideal choice for anyone seeking to sell their electrical equipment. SES provides a dependable and trustworthy service regardless of whether the equipment being sold is new or used, working or not working. Contact SES today if you are planning to upgrade your current equipment or sell surplus equipment and experience the best in electrical equipment purchasing services.