Sell Your Electrical Equipment in Oregon to SES and Get Top-Dollar Value Today!
Sell Electrical Equipment in Oregon
When it comes to sell your electrical equipment in Oregon, it can be difficult to find a reliable and trustworthy buyer. That's where SES comes in. As one of the leading industrial equipment buyers in the state, we offer top-dollar value and hassle-free service for your surplus equipment.
SES specializes in purchasing a wide range of electrical equipment, including transformers, switchgear, motors, generators, and more. Our experienced staff is knowledgeable and equipped to evaluate your equipment's condition to ensure that it is in good working order. We handle all logistics, including pickup and transportation, making the selling process easy and efficient for you.
Selling your electrical equipment to SES is simple and straightforward. You can submit your equipment information through our online form or call us directly. Our experienced staff will provide you with a quote and arrange for pickup and transportation of your equipment.
Oregon is known for its beautiful landscapes, from the rugged coastlines to the stunning Cascade Mountains. But what many people may not know is that Oregon is also home to a thriving industrial sector. From manufacturing to energy production, the state has a strong demand for electrical equipment.
Sell Surplus Equipment NOW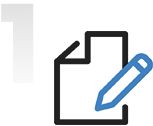 Talk to our expert
As soon as you call us, we'll get back to you within 24 hours with a quote.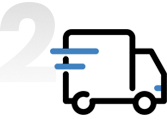 We take care of all shipping & transportation
Get rid of that surplus that's sitting around in your shop. Call us and sell electrical surplus today.

Get the most cash offer
for your product
We are now buying and selling new & used electrical products
If you're looking to sell your electrical equipment in Oregon, SES is the ideal choice. Our commitment to customer satisfaction and years of experience make us the most reliable and trustworthy option. We are dedicated to ensuring that you receive the best value for your surplus electrical equipment.
SES is the ultimate solution for selling your electrical equipment in Oregon. Contact us today by filling out the online form or directly calling us at 951-858-8315 to get top-dollar value for your surplus equipment. Our team guarantees a hassle-free experience throughout the selling process.
By selling your surplus electrical equipment to SES, you can also contribute to a more sustainable future. Rather than letting your unused equipment go to waste, you can give it new life by selling it to a reputable buyer who will ensure that it is put to good use.
In conclusion, if you're looking to sell your electrical equipment in Oregon, SES is the go-to choice. With years of experience and a commitment to customer satisfaction, we offer reliable and trustworthy service. Contact us today to turn your unused equipment into cash and contribute to a more sustainable future.