Sell Your Industrial Electrical Equipment in Glendale, CA with SES
Sell Your Electrical Equipment in Glendale, CA
SES in Glendale, CA is a trustworthy company with expertise in buying industrial electrical equipment. With a 20-year track record, they offer competitive prices for a range of equipment, making them an ideal option for upgrading or selling excess items. We can meet all of your different electrical equipment requirements.
SES, a prominent electrical equipment buyer in Glendale, CA, adeptly procures a comprehensive variety of electrical products, including transformers, switchgear, motors, generators, and beyond. They prioritize offering excellent customer service by meticulously examining and managing the purchasing process. They confirm that all equipment operates correctly and undergoes complete safety inspections before finalizing any deal. To sell your equipment, send images via text or WhatsApp to: 951-858-8315
For any queries, please send an email to: sales@sellelectricalsurplus.com
By selling your electrical equipment to SES, you can expect an untroubled process. Their experienced and proficient team will help you evaluate your equipment's value, presenting a fair and competitive proposal in Glendale, CA. The procedure is quick and effective, ensuring prompt payment. SES is dedicated to streamlining the selling process, allowing you to concentrate on other elements of your business.
At SES, customer contentment is a top concern. They value the significance of building lasting connections with clients and are dedicated to offering superior customer support. The company's experienced and friendly team is always prepared to answer any inquiries about the sales procedure or the equipment they obtain.
Sell Surplus Equipment NOW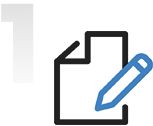 Talk to our expert
As soon as you call us, we'll get back to you within 24 hours with a quote.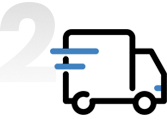 We take care of all shipping & transportation
Get rid of that surplus that's sitting around in your shop. Call us and sell electrical surplus today.

Get the most cash offer
for your product
We are now buying and selling new & used electrical products
SES, a trusted company in Glendale, CA, specializes in acquiring industrial electrical equipment. With their substantial experience and devotion to customer satisfaction, they are the ideal option for those aiming to sell electrical hardware. For upgrading or selling surplus or used items, contact SES for top-tier electrical equipment purchasing solutions.