Sell Your Electrical Equipment in Georgia with SES
Sell Your Electrical Equipment in Georgia
Are you looking to sell your electrical equipment in Georgia? Look no further than Sell Electrical Surplus (SES), the premier company that specializes in purchasing industrial electrical equipment. With over 20 years of experience in the industry, we have established a reputation for providing fair and competitive prices for all types of electrical equipment, whether you're looking to upgrade your current equipment or sell surplus or used equipment.
At SES, we understand the importance of getting the best value for your electrical equipment. That's why we have the knowledge and resources to purchase a wide range of equipment, including transformers, switchgear, motors, generators, and more. We take great care in the evaluation and purchasing process, ensuring that all equipment is in good working condition and that all necessary safety checks are completed before any purchase is made.
Selling your electrical equipment to SES is a simple and hassle-free process. You can either submit your equipment information through our online form or call us directly. Our experienced staff will provide you with a quote and arrange for pickup and transportation of your equipment. We handle all logistics, ensuring that the process is smooth and efficient for you.
At SES, customer satisfaction is our top priority. We understand the importance of maintaining strong relationships with our customers, which is why we are committed to providing a high level of customer service and support. Our knowledgeable and friendly staff is always available to answer any questions you may have about the selling process or the equipment we purchase.
Sell Surplus Equipment NOW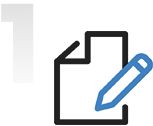 Talk to our expert
As soon as you call us, we'll get back to you within 24 hours with a quote.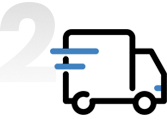 We take care of all shipping & transportation
Get rid of that surplus that's sitting around in your shop. Call us and sell electrical surplus today.

Get the most cash offer
for your product
We are now buying and selling new & used electrical products
We buy all types of electrical equipment, whether it's used, new, working, or not working. We buy circuit breakers, data center equipment, diesel generators, switchgears, transformers, and all types of industrial equipment. We offer a fair and competitive price for your equipment and ensure that you get the best value for your electrical equipment in Georgia.
If you're looking to sell your electrical equipment in Georgia, simply text pictures or WhatsApp them at: 951-858-8315, or email us at sales@sellelectricalsurplus.com. Our team of experts specializes in buying and selling electrical equipment, and we are committed to making the selling process as easy and hassle-free as possible.
In summary, SES is the company you can trust to get the best value for your electrical equipment in Georgia. Contact us today to get started and turn your unused equipment into cash. We are dedicated to providing exceptional customer service and top-dollar value for your equipment.